Diary Pod
Improve your bladder health with the Diary Pod. Gain in-depth insights into your bladder and urination habits, and receive personalized advice to reduce your symptoms. The Diary Pod helps you take informed steps towards a healthier bladder.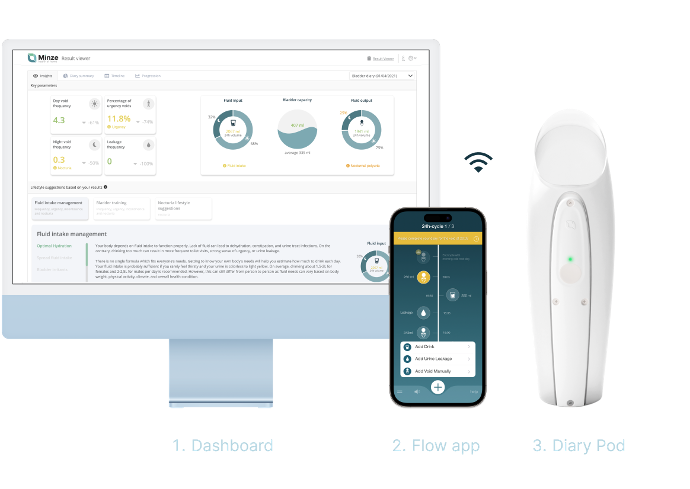 Start bladder diary
Track your urination and 
drinking habits for 2 days.
Get insights & tips
Receive personalized insights into your bladder health and actionable advice to tackle your bladder problems.
track your progress
Keep track of your progress with medication, lifestyle changes, therapy or treatment and monitor the effects over time

Screen your
bladder Health
Receive
personalised insights
Keep track of 
your progress
Evaluate your progress over time
Our platform helps you to understand your bladder health and the progression. All key bladder diary results are graphically visualized  to better understand the evolution of your bladder health.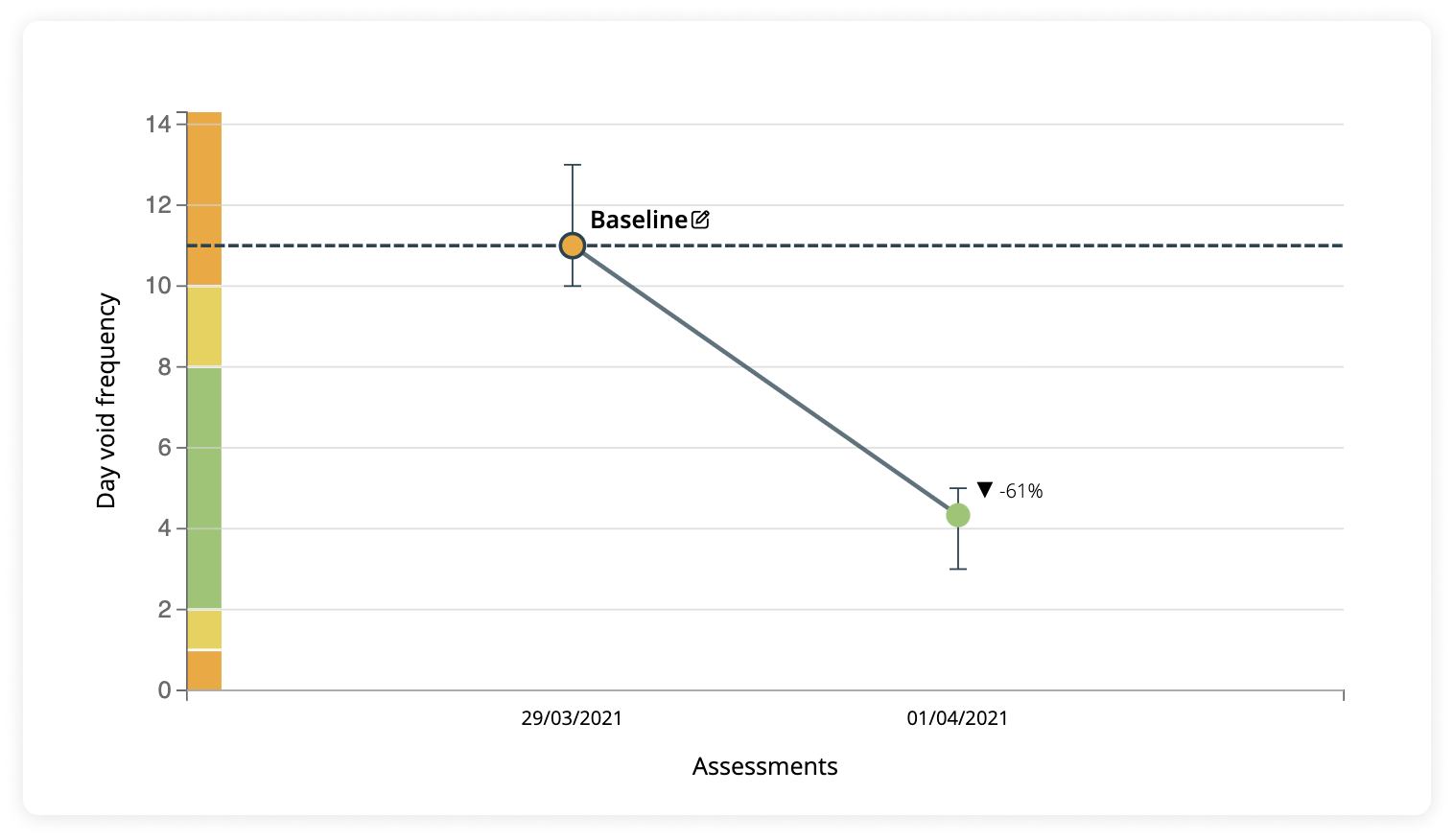 Bladder dashboard

Your bladder health data will be collected and converted it into an easy-to-understand dashboard, providing vital insights into your bladder health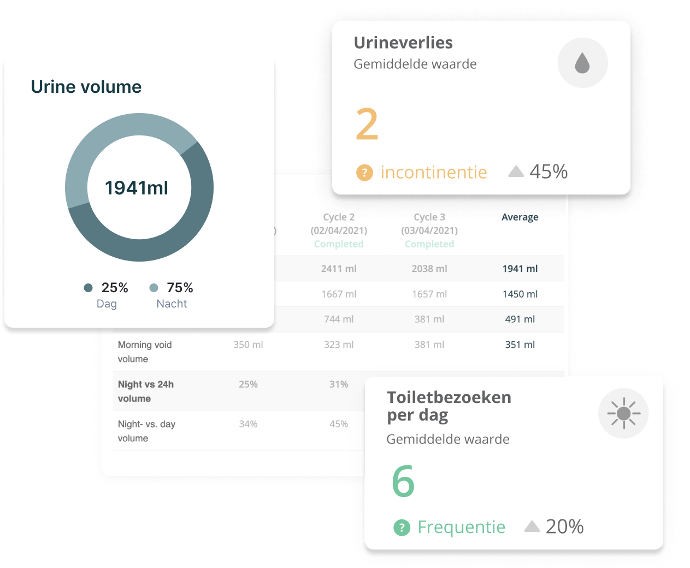 Training & advise 

Diary Pod offers personalized recommendations to enhance bladder health through adjustments in daily habits,  bladder training or pelvic floor exercises.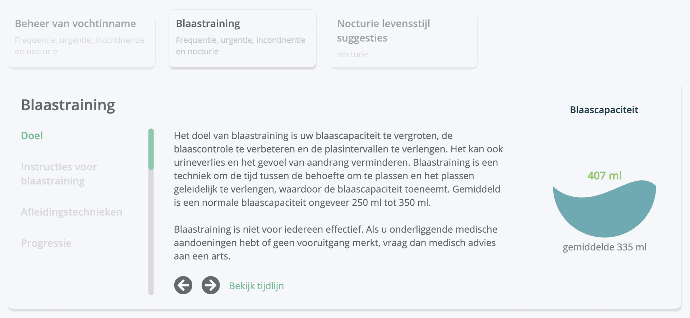 Visit our product page for more information. 

This is the Minze Diary Pod shop page. For more information please visit our product page.